Footwear giant Risewear will expand their offerings and launch a premium line of casual performance apparel in Spring 2017. The collection is currently sold in the USA. After a huge success in the United States, the brand will go international during ISPO Munich 2017. Consumers can anticipate a full line of budget conscious premium apparel for women, men and kids.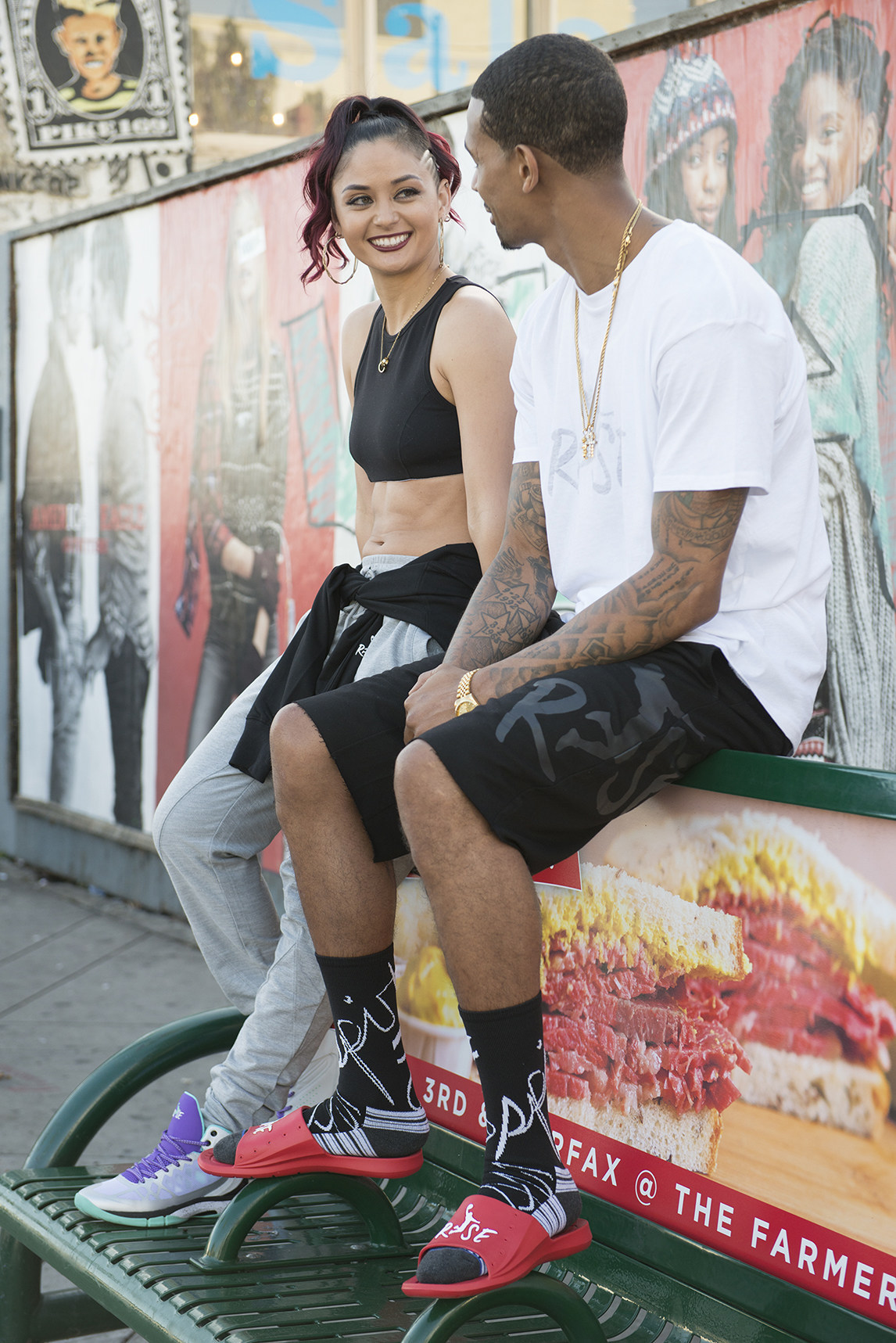 "We could've never anticipated the furor consumers displayed for the brand," said Demetrius Spencer, the CEO & Founder of Risewear. "The success we experienced during the release of Risewear's footwear collection let us know there was a hunger in the market for value-driven high-quality athleisure garments."
The line's aesthetic focuses on three key elements: nineties retro revival, logomania and 'track is back.' When all three fundamentals mélange, the result is fresh logo graphics, crisp color palettes, and a playful take on color blocking reminiscent of retro tracksuits. Risewear's mantra takes center stage as the collection's designs tout "Results Inspire Serious Effort" in a variety of fonts and finishes.
For its first season, Risewear integrates a more urban twist by going green. The collection incorporates shades of moss with their key print: abstract camouflage. Floral accents combined with camouflage add a feminine touch for women's and girl's products. The men and boy collections display accents of orange along with geometric graphics and logos to play up the urban vibe. The collection seamlessly incorporates modern features with pops of color and textures to exude a very current look.
With part of the men's collection launching in Spring '17, the line will offer a variety of branded tees, hoodies, an assortment of basketball shorts, pullovers, joggers and even accessories like socks and backpacks. Spring '17 Women's will offer tunics, joggers, logo hoodies, leggings, bodysuits and a relaxed zip bomber, perfect for the girl on the go.
The second part of the Summer '17 men's line will incorporate more of the urban theme by adding distressed moss colored tees, panel tanks, sleek bombers and even hats.
The Summer '17 Women's line will release an array of logo fitted tees, panel tanks, sports bras, lightweight jackets, mesh hoodies and shortie leggings.
'17 Boys will offer logo hoodies, flight jackets, branded long sleeves, tie dye sweatshirts, cuffed shorts, tanks, joggers, moto pants and Henley tees. 2017 Girls will have collegiate jackets, branded tunic tees, leggings/joggers, tanks, shorts, and hoodies.
Risewear Apparel, is available at retailers nationwide and online.
Risewear is a lifestyle athleisure brand born from today's culture. The brand conveys the cool factor and blurs the line between sportswear and everyday wear. Risewear is ideal for the customer who desires affordably priced apparel without sacrificing quality, and great design. The brand offers versatile styles and accessories, perfect for the man or woman on the go.