Szwedzki duet Roxette zaczyna obchody 30-lecia istnienia. Z tej okazji Marie Fredriksson i Per Gessle zagrają w lipcu specjalny koncert w londyńskiej O2 Arena. Częścią obchodów jubileuszu jest również dwupłytowa składanka z największymi przebojami zespołu.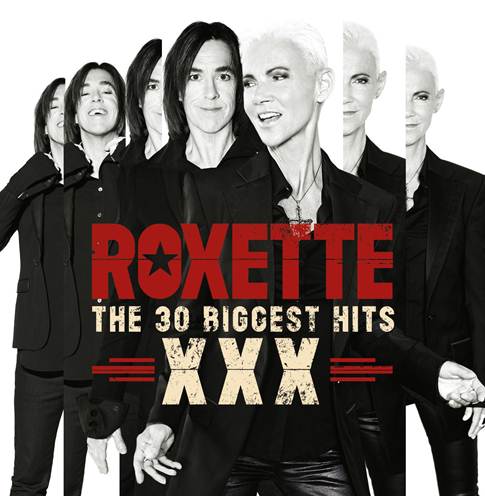 Do tej pory Roxette sprzedali na całym świecie ponad 80 mln płyt, odnosząc tym samym jeden z największych komercyjnych sukcesów w historii muzyki pop. Składanka daje jasną odpowiedź na pytanie, dlaczego Roxette stał się jednym z największych zespołów lat 80. i 90. Znajdują się na niej takie popowe klasyki jak "The Look", "It Must Have Been Love", "Listen To Your Heart", "Joyride", "How Do You Do!", i wiele innych.
Jubileszu Roxette uczci na kolejnej trasie koncertowej która już się rozpoczęła. Marie i Per Gessle do tej pory wystąpili w Rosji, Finlandii, na Litwie, w Estonii. Za nimi także koncerty w Australii i Nowej Zelandii. Europejska część tournée rozpocznie się 10 maja. Marie i Pier odwiedzą również Polskę, 22 czerwca odbędzie się koncert na warszawskim Torwarze.
ROXETTE – "The 30 Biggest Hits – XXX"
PREMIERA : 02.03.2015
CD 1:
1. The Look
2. Dressed For Success
3. Dangerous
4. It Must Have Been Love
5. How Do You Do!
6. Wish I Could Fly
7. Spending My Time
8. Almost Unreal
9. The Big L
10. Fading Like A Flower
11. Crash! Boom! Bang!
12. June Afternoon
13. Queen Of Rain
14. Opportunity Nox
15. Perfect Day
CD 2:
1. Joyride
2. Sleeping In My Car
3. Listen To Your Heart
4. Run To You
5. Real Sugar
6. Milk And Toast And Honey
7. Stars
8. Vulnerable
9. The Centre Of The Heart (Is A Suburb To The Brain)
10.A Thing About You
11.Anyone
12.You Dont Understand Me
13.Shes Got Nothing On (But The Radio)
14.(Do You Get) Excited?
15. The Sweet Hello, The Sad Goodbye (Bassflow Remake)