Typical of deconstructed denim, widely available. Judith Rasband explains why dressing down is a dangerous trend.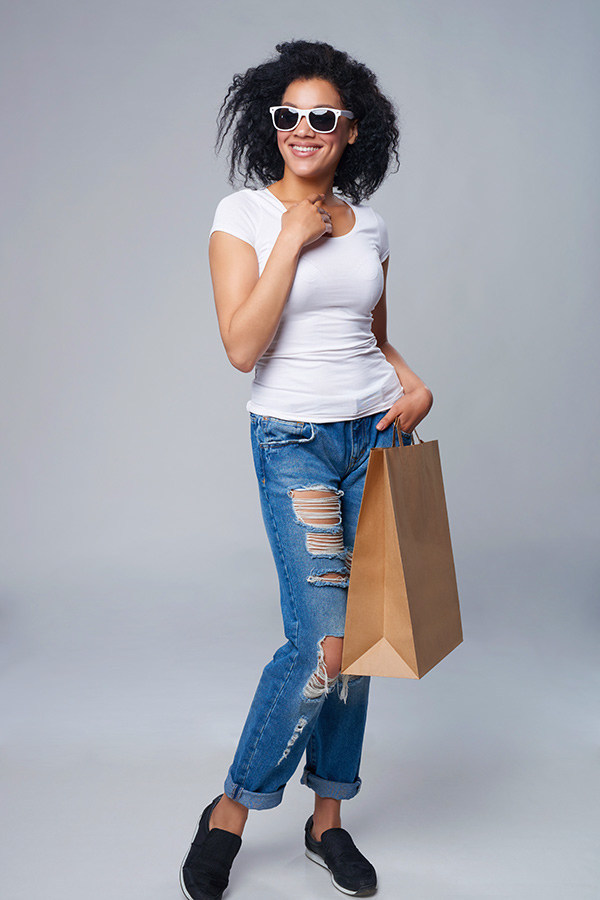 "Fashion retailers are fashion victims of their own making," reports Executive Director of the Conselle Institute of Image Management, Judith Rasband. "What started in Silicon Valley, was plugged by Levi's as Casual Friday, has eroded into casual everyday, for everyone, everywhere.  Promoting America's obsession with casual dress, retail giants pushed the dress down trend to the level of faded t-shirts, dirty, distressed, deconstructed denim, and flip-flops.  As the result, too many consumers don't buy or wear nice clothing anywhere, anymore. Of course discount and e-commerce is a big force," adds Rasband, "but the retail endorsement of sloppy, slovenly dress is the driving force behind several negative trends."
Rasband says the following are a few of the negative trends we are seeing as a result of the dress-down trend:
negative consumer attitude for dressing up,
dwindling consumer need for clothing,
sluggish store and shopping mall traffic.
Scrambling to dig themselves out of a mess of their own making, newspapers nationwide have listed Macy's, Aeropostale, the Gap, Abercrombie Fitch, Wet Seal, J. Crew, and Michael Kors as among those cutting jobs and closing stores across the nation.  High-end, low-end, stores selling nice-looking clothes are going to go out of business.
Caught in the dress down disaster, Rasband reminds us "The first to go were Casual Corner, Petite Sophisticate, and August Max, followed by Cache, Jones New York, and the Limited. Courageous hold-outs not yet giving in to disheveled looks include Talbot's, Ann Taylor, Dillard's, Penny's, Sears, Dress Barn, and Christopher Banks, but they're paying a price they can't afford.  Saks, Nieman's, and Lord and Taylor are biting the bullet aimed at them as well."
"I've been tracking the demise of department stores for decades," said Rasband, who predicted the death of department stores in 1985.  Her fashion forecast came out as a report in 1995, America's Going Down The Tube In A T-shirt, delivered in Washington D.C. to the Association of Family and Consumer Sciences, with repeat sessions and standing ovations.  The members got it—but scattered across the country they were powerless to affect opinion or practice within the fashion industry. "While it may be too late, it's time to stop the pretense," asserts Rasband.  "Shabby Chic, Rebel Chic, Poverty Chic, and Utility Chic are marketing strategies America cannot afford.  It's time to get dressed up again!"
About Conselle Institute of Image Management
The Conselle Institute of Image Management is the time-tested leader in the image industry and the only post-secondary school granting certification in image management careers.  Courses focus on visual design in dress and non-verbal communication through dress, grooming, and body language—self-presentation or self-branding through principle-based wardrobe styling.