INVICTA takes its worldwide activity to the next level with its representation in the US with the high-performing agency FTL MODA, constantly in the headlines of the international fashion industry.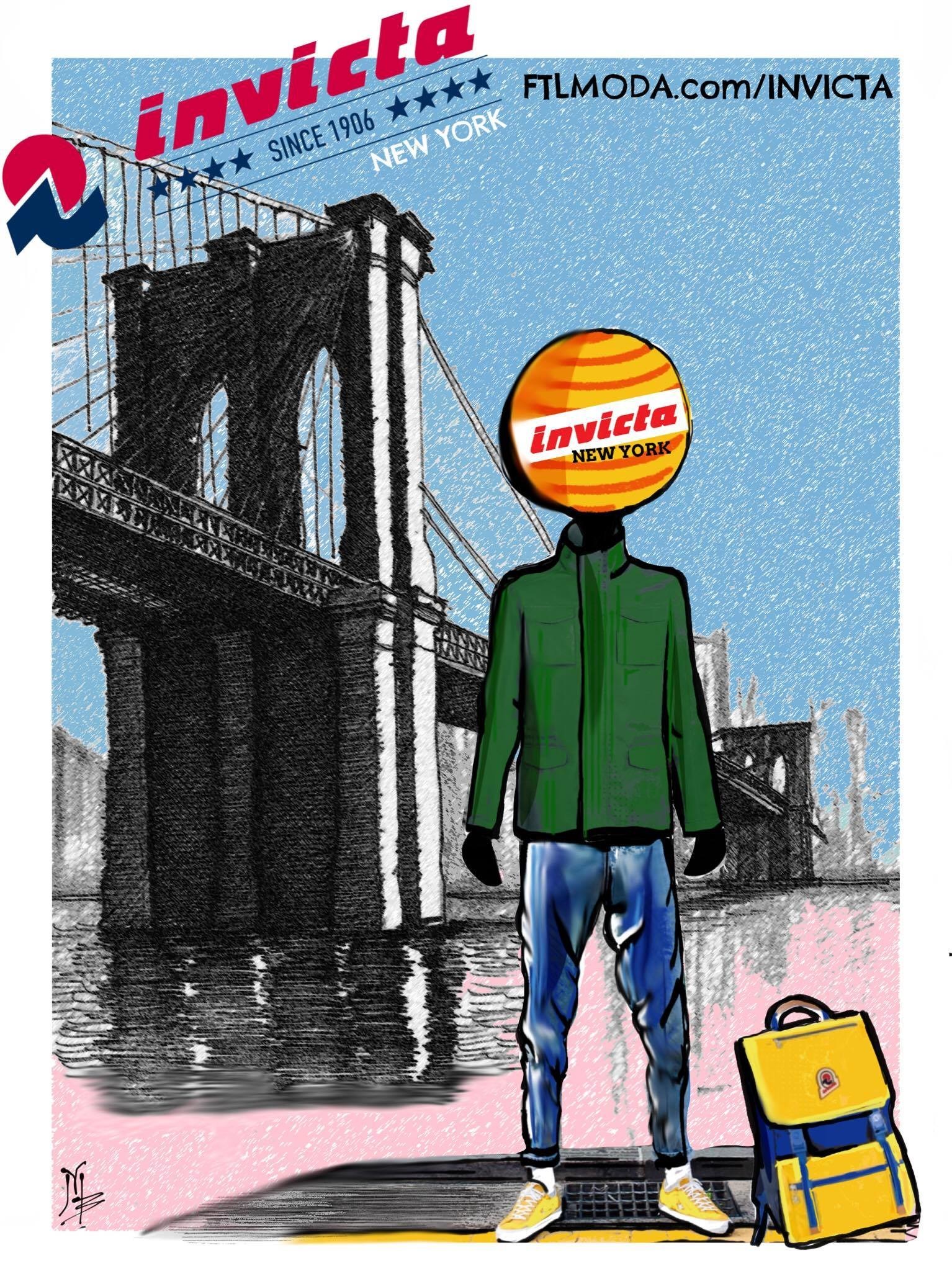 Marketing and commercial development
Closing an important season, which also saw a significant presence of INVICTA on red carpets and high profile events (most recently at the International Festival del Cinema in Rome), INVICTA focuses on a plan that includes a very vibrant and impactful action, choosing a showroom/agency to operate on both commercial market establishment and a strategic market agenda.
Casual chic fashion and backpacks
Renowned especially for its iconic "Jolly" backpack, today the corporation has its strong core perfectly balanced between fashion chic outwear, both for men and women, and its bags and backpacks.
INVICTA, highly recognizable for its striking use of colors, stripes, and high performance materials, today represents the go-to brand for a day in the city, as well as an evening cocktail or a Sunday excursion.
A very beautiful, refreshing, and super-chic alternative, to dress up with comfort and with a touch of uniqueness, in the perfect casual chic, Italian style!
US showroom
The FTL MODA Showroom, with headquarters in its prestigious location in Manhattan, will operate throughout the US territory, and INVICTA will be placed both in strongly seasonal areas, as well as in more tourism-focused cities. The wide range of climates simultaneously present in the US will allow INVICTA to rely on its highly performing sophisticated Fall Winter line, as well as its joyful and versatile Spring capsule.
Bonus
INVICTA's vibrant campaign is certainly worth of mention for its innovative combination of multiple avenues of creativity, involving high fashion photography, comic art, and skillful postproduction.
The INVICTA brand was born in England in 1906 for bags and sacks.  In 1921 INVICTA opened its first artisan workshop in Italy, focused on the production of backpacks and accessories for sport and mountaineering.  In the 80s, thanks in large part to the Jolly backpack, it became a cult brand for generations of youngsters and a true social phenomenon in fashion and culture.